Growing up in a provincial town in the northwest in the 1960s we felt about as far away from Swinging London as it was possible to be. A strictly enforced school uniform of navy-blue serge skirts, hemlines below the knee, and pudding basin hats above scraped back hair did not help. King's Road and Carnaby Street, Jean Shrimpton and Twiggy, The Rolling Stones and The Kinks existed in a parallel universe to which we did not have the key. Just a hop, skip and two short train rides away however was Liverpool, home of the Merseybeat, the city where our mothers occasionally took us shopping. We were familiar with the "ferry cross the Mersey" and the "statue exceedingly bare," knew the whereabouts of Strawberry Fields and Penny Lane. The Cavern however remained as mysterious to us as Ronnie Scott's or The Marquee, being a bit too young and our parents a bit too strict to allow us ever to penetrate its alluring, murky depths. Instead on Saturday afternoons my friends and I donned our miniskirts, carefully applied our white lipstick, matching white kinky boots if we were incredibly lucky, combed our long straight hair carefully, we imagined seductively, over one eye and congregated in someone's bedroom to play the latest singles. We were loyal to the local sound and The Beatles featured heavily, indeed it was essential to have a favourite Beatle (mine was George), along with Gerry and the Pacemakers and The Searchers, but the one we all liked best was Cilla. We loved her for her talent, her smile, for being a girl standing up alone on stage confidently belting out her songs and most of all because we really could believe that she was the girl next door, someone's older sister, a more sophisticated version of ourselves who might irritate us immensely by referring to us as kids but who would always be on hand to help out when the eyeliner went wonky.
So, on a recent visit to Liverpool, I took a bus to Allerton Cemetery and sought her out. Allerton is a large municipal cemetery, and it houses some imposing graves but true to form Cilla was tucked up, near her mam and dad, beneath a very ordinary black stone. Well, not quite ordinary for the gold script bore familiar lyrics: extracts from Step Inside Love, Alfie, and You're My World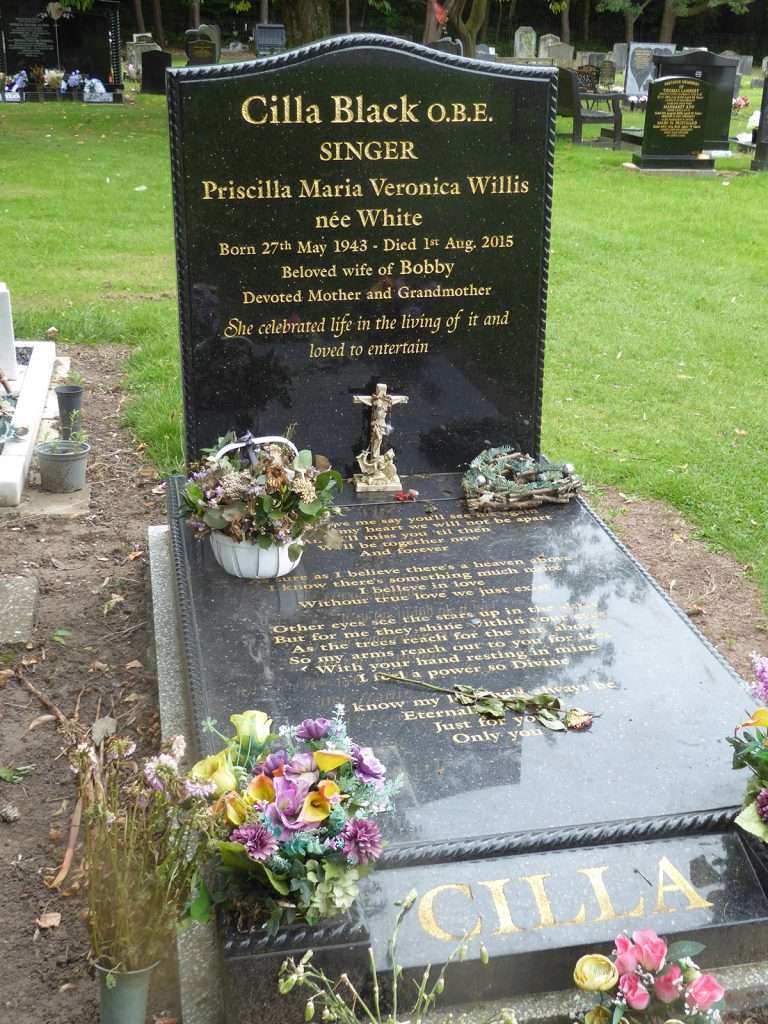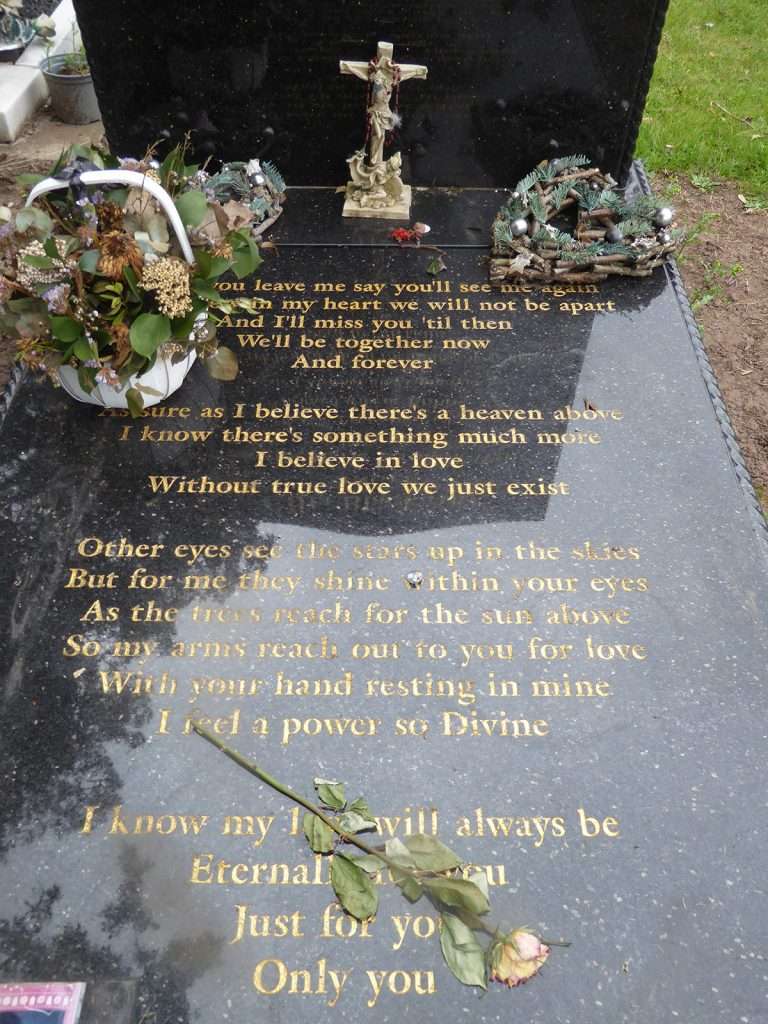 I read them, I smiled, I was transported back to those Saturday afternoons when my friends and I sang along with more enthusiasm than tunefulness – always careful not to let our emotions get the better of our mascara. And I have no doubt that when darkness falls and the cemetery gates are locked for the night Cilla's voice rings out leading her fellow residents in a hearty chorus of "You're my world, You're every breath I take, You're my world you're every move I make" bringing smiles to their faces as she did to ours more than half a century ago. Thanks, Cilla.