The village of Mells in Somerset is a box of delights boasting a tythe barn, church and inn dating from the fifteenth century, an Elizabethan manor house, an eighteenth-century lockup, a war memorial designed by Lutyens, a sparkling brook and a community café. The terraced houses of medieval New Street lead to St. Andrew's church which houses a fine collection of art by Gill, Burne-Jones, William Morris, Munnings and William Nicholson. The church yard plays host to a grand collection of memorials to famous people.
But the grave I always visit is a modest, unostentatious stone beside the north wall; a little bit overgrown, it bears the names of Bert and Amy Perry who died in the 1960s. Unlike most stones it was erected not by children or grandchildren but by six men whose names also appear on the stone: Alec McAllister, Fred Barnett, Eric Bounds, Colin Gilbert, Roy Bellion, and David Grey, and above their names a simple message:
"We thank them for their kindness and care during World War Two.
With love from the evacuees"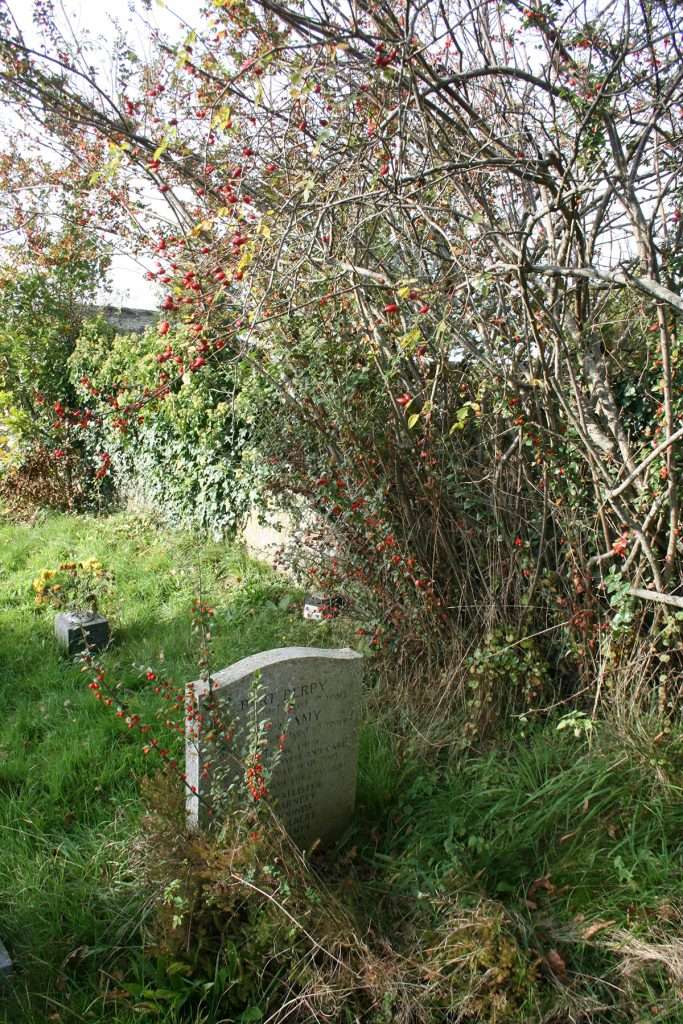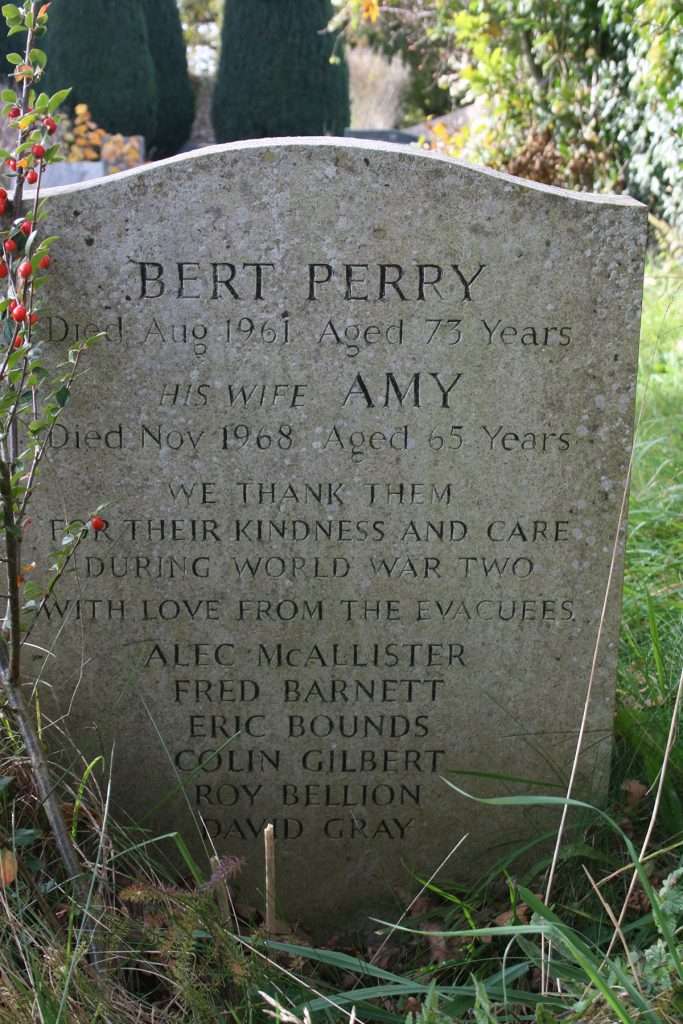 It has never surprised me that children evacuated from their homes during the London bombings often recount unhappy experiences: far from parents and familiar surroundings, sometimes foisted on host families who did not want them, on occasion subjected to harsh treatment. But this simple stone sings with happiness and I find it easy to imagine the six lads discovering the countryside, rambling through the fields, attending (perhaps reluctantly) the village school, exploring the Mells River and the ruins of Fussells' Iron Works, and returning at the end of the day to the comforting care of the Perrys. They must have been an exceptional couple, welcoming not one but six boys into their home and lives. I found their story even more remarkable when I discovered that the evacuees were never destined for Mells. They were meant to go to Devizes and arrived in Mells due to an administrative miscalculation, their hosts then completely unprepared for their sudden arrival.
A few years ago, as I crossed the churchyard I spotted a new grave, but the name, Alec E. McAllister, was one I recognised. Erected by a loving family, the inscription explained the familiarity :
"Evacuated here as a London boy,
resting here as a true Mells man."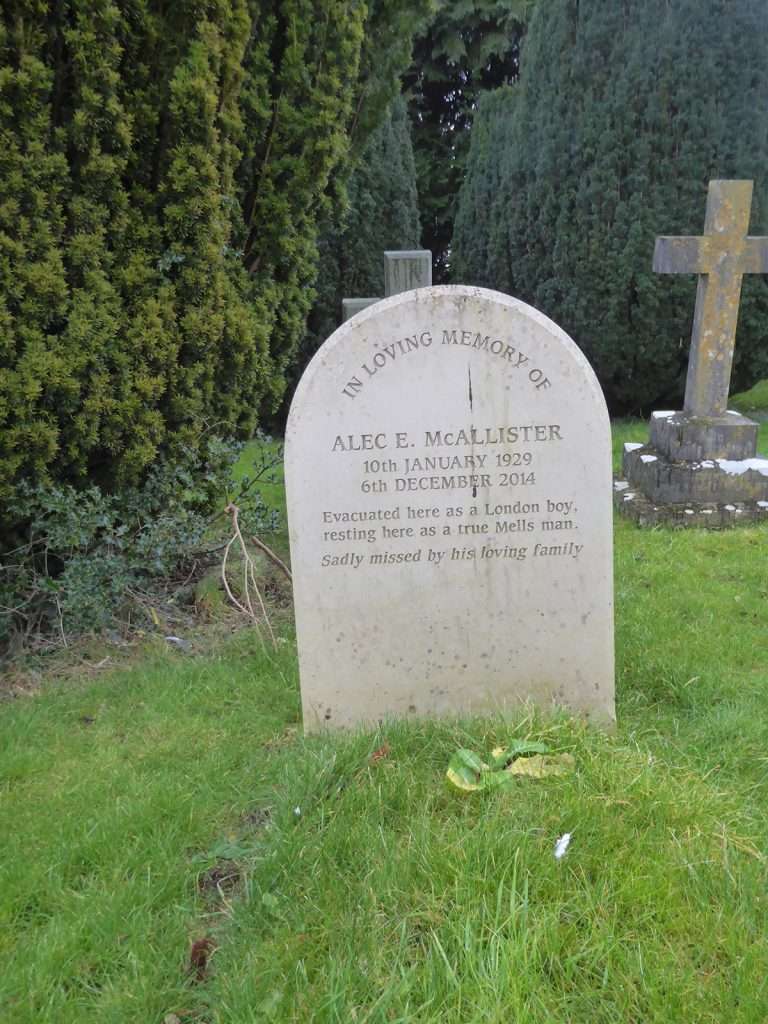 I wondered if Alec McAllister had met his future wife in the village primary school all those years ago or on a visit in later years to the kindly Perrys. I had no need of the answer; the touching story told by the two graves was enough .